I love this series of shots, and they spent some time on the Puppies page on the website. They are since gone, but I thought they deserved a place here.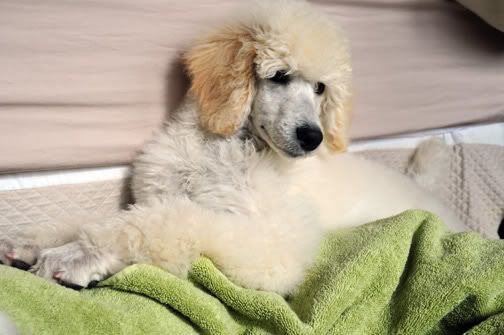 Bunny looks as though butter wouldn't melt in her mouth!
I was trying to take pictures of the Nova pup, Eli. He was a singleton puppy and Bunny just jumped right into the bed with him.
Is this real?
Bonk...Bunny learning the word "gentle"!!!
Awww...a little hug with her monkey paws.